Needed a short break from writing "Gods' Gift". Just a short one, I promise. Besides, I wanted another excuse to use my luscious new icon. B^9

The update and the tip are actually the same thing. My husband and I were tour-guiding some visiting relatives around the Mall of America when I saw a shop called Torrid. I was looking wistfully at the yummy clothes and wishing they made things like that in my size when I noticed a sign in the window: Sizes 12 to 26. !!!!!!!!! I was in there like a shot and didn't come out until I'd bought the laciest, most feminine top I've bought in in years and an equally sexy convertible bra to go with. I feel quite indulged. If you're like me and can never seem to find anything remotely shapely in your size, go check out www.torrid.com and enjoy!

And the meme? It's a never-ending one I lifted from
kimbari and
myalchod.

Some of you I hardly know at all, but you friended me and I thank you. But here's a thought: why not take this opportunity to tell me a little something about yourself. Any old thing at all. Just so the next time I see your name I can say: "Ah, there's so and so...she wears mismatched socks." I'd love it if every single person who friended me would do this. Yes, even you people who I know really well. Then post this in your own journal.

So, a random fact about me ... what to choose? I really enjoy the visionary paintings of Gilbert Williams. For an example,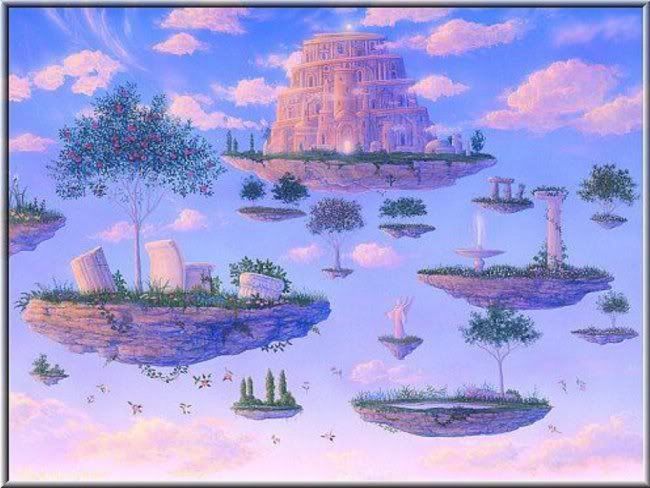 May have to make myself some GW icons ...